About Us

Our Range

Further Info
"Make Your New Adelaide Portable Building Personal Just To You."
We Have A Set Builder's Range Of Colours For You To Choose From Or You Can Go With Our Popular Standard Range Below.
Pictured Below Is Our Standard Colour Range:
Here are you options:
Option # 1 – Standard And Most Popular Range:

Exterior Walls

Interior Walls

Interior Roof

Doors

Window Frames

Flooring

Kitchen




The above is our standard range and the most popular; we highly recommend you go with this range for your new Adelaide Portable Building. We have found it is the most pleasing on the eye and also holds the highest resale value.

Option #2 – Choose From Our Builder's Range Of Colours Below:
External Walls–

choose from the Colorbond Colour Chart below.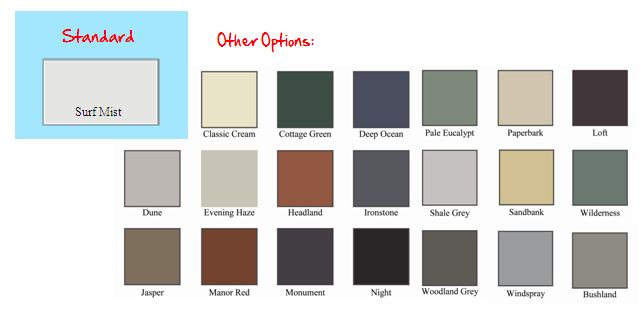 Internal Walls– choose from Poly Grey, Poly White or painted gyprock,
available in stage 5 (refer to colours below).
Interior Roof – 

choose from Mirage Pearl or painted gyprock (refer to colours below).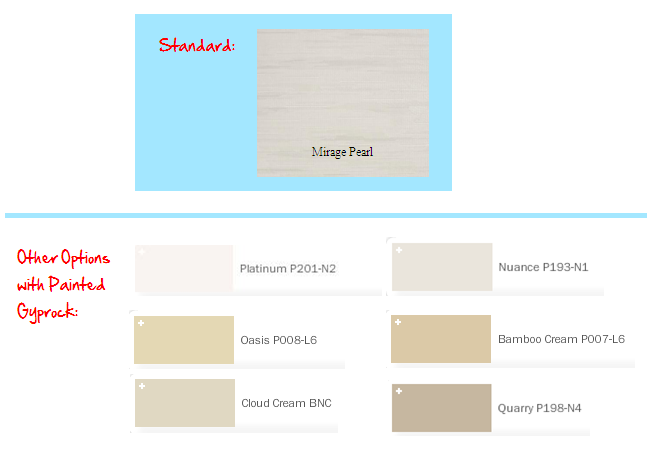 Window Frames – 

choose from range of colours below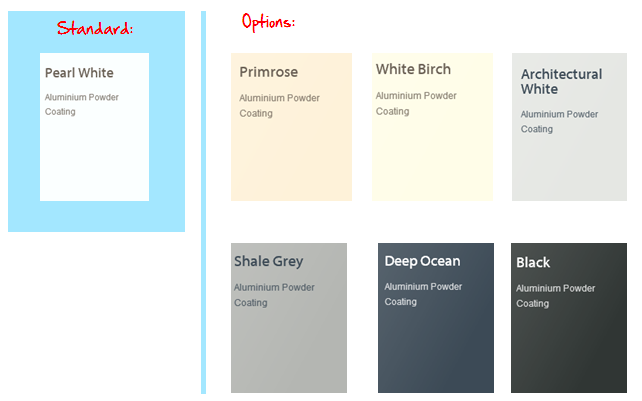 Kitchen Bench Tops – 

choose from a range of colours above.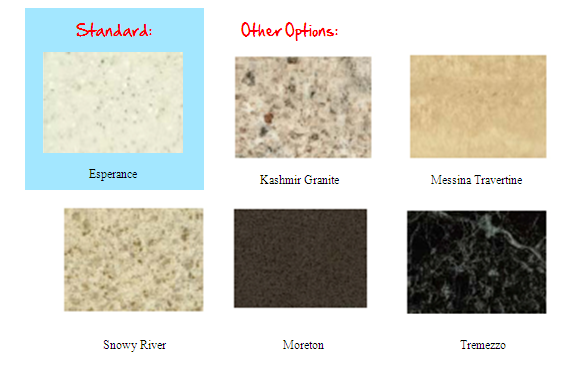 Doors – 

You Can Choose From selection below.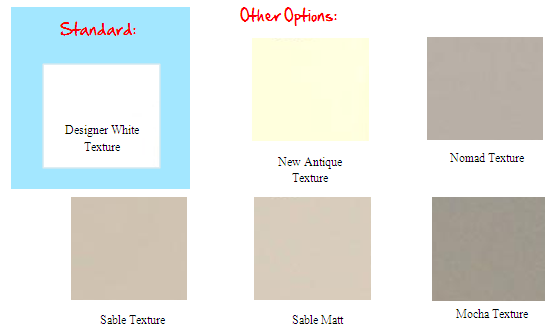 Door Handles – 

choose one of the 3 designs.

Flooring – 

you can choose from the range of Gerflor Primetex vinyl flooring.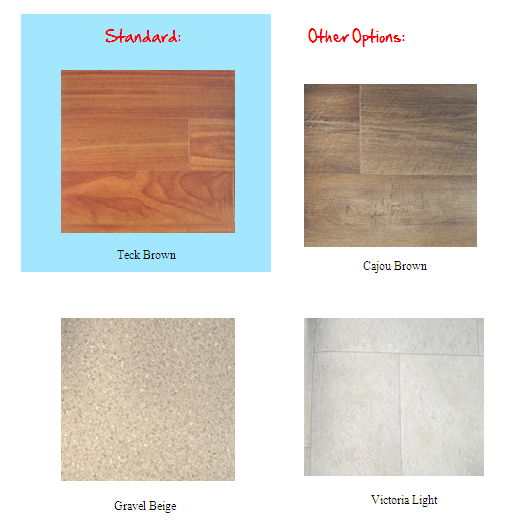 Need help deciding???
Here are a few tips:
Do what others do stick with our standard colour range.
If the standard colour range does not suit – don't start from scratch keep it simple perhaps just choose a different floor or a different external lining you will be surprised of the difference it makes.
Call us on 0402 031 736, we are happy to walk you through the process and help you.



target="_blank">
src="//c.statcounter.com/11125498/0/847da2fa/0/"
alt="shopify traffic stats">